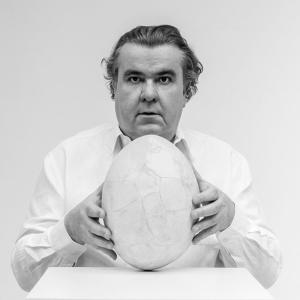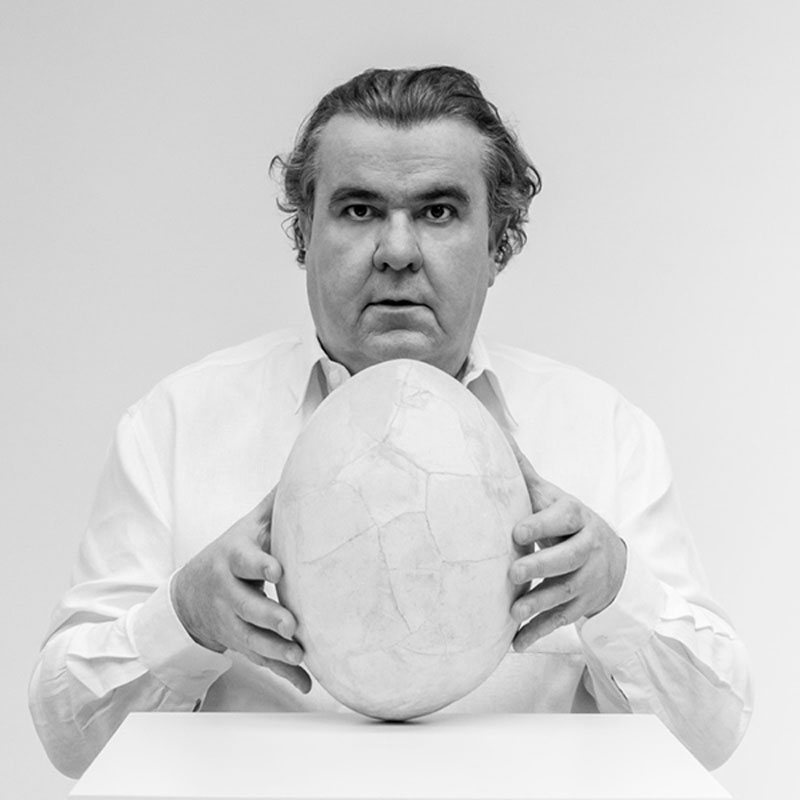 Richard Texier is a painter and sculptor born in Niort in 1955. After having set up his nomadic studio across the world (New York, Moscow, France, Shanghai, Rangoon), he now lives and works in Paris.
His work is presented in numerous public and private collections in France and abroad.
The National Taiwan Museum, the Luxembourg Museum, the Marine Museum in Paris, the Botanical Museum in Brussels, the Culture Pavilion in Moscow and the Shanghai Museum of Fine Arts have dedicated a personal exhibition to him …
His monumental sculptures are visible in many cities in Shanghai, Duxberry in the United States; La Rochelle, Niort, and Paris in front of the Gare du Nord where Angel Bear stands.
He has published five books with Gallimard, Nager, Le grand M, Zao, the hypothesis of shiny green, Codex and several monographs at Éditions de la Difference (1995, Réed. 1999), at Flammarion (2004) and at Éditions du Patrimoine (2011).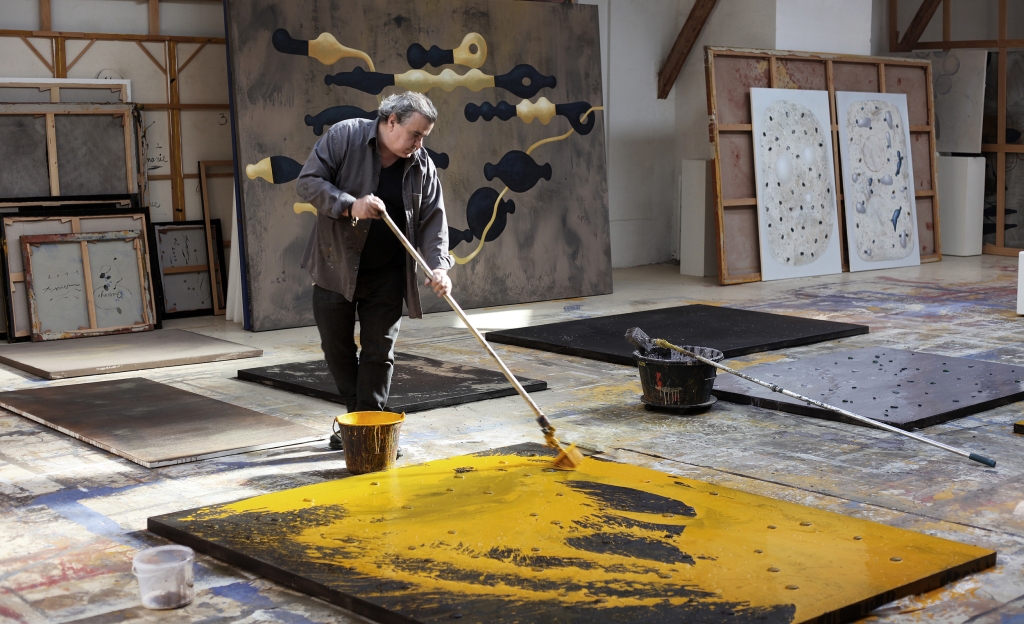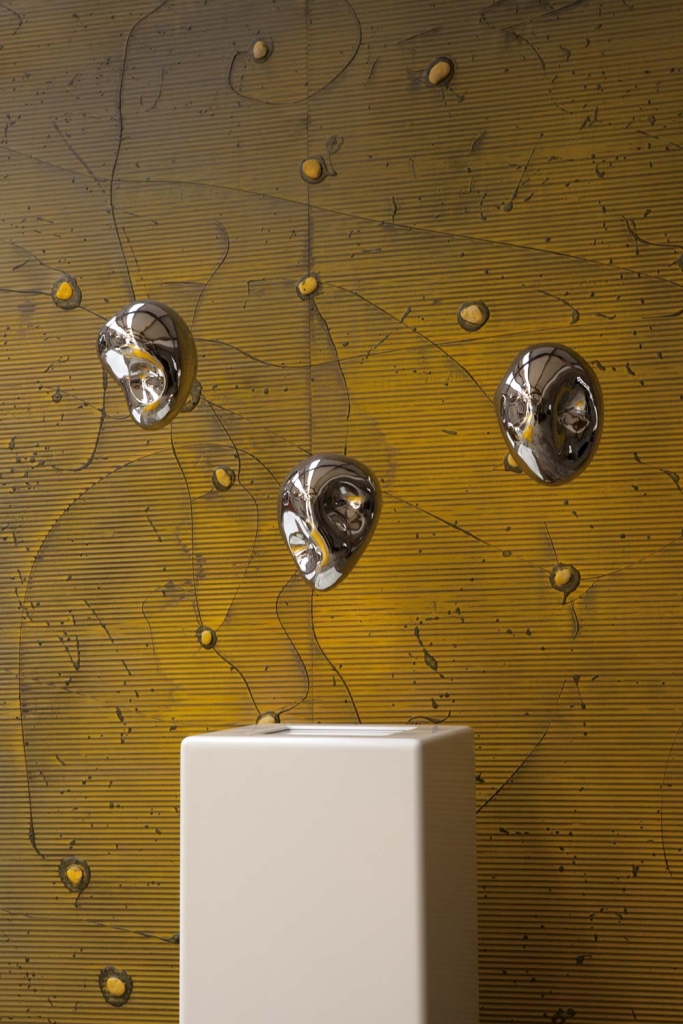 Two lines of research structure his current work:
The theme of hybridization which he translates into creations of mythical animals, Angel Bear, Mimesis, Unicorna…. bionic sculptures in bronze, sometimes monumental, smooth and flexible, open, pierced, traversed by a harmonic wave, they capture the unstable, the ephemeral presence in the world. Freed from structural, anatomical or figurative constraints, these fluid and light sculptures border on the immaterial.
The theme of elastogenesis, elasticity of the imaginary, of which he publishes the Manifesto in Fata Morgana (2018).

More recently he produced a series dedicated to Quantum Animals, sculptures exhibited at the Down Town-François Laffanour gallery and brought together in a book signed by Michel Onfray, published by Éditions Gallimard (2021).
Video
ANGEL BEAR of Richer Texier
Discover the artist Richard Texier and the message conveyed by this work.
THE WORKS
This artist offers you