Born in 1965 in Issy-Les-Moulineaux, Kriki founded in 1984 the plastic artist group Nuklé-Art and the electro-punk music group Les Envahisseurs and produced numerous stencils and hacks of advertising displays in the streets and the metro of the Paris region, thus participating in the emergence of Street Art. In 1985 he participated in the wild frescoes of the Ourcq canal then joined forces with Éditions Parallèles for the publication of "Pochoirs à la Une", an essential reference for the pioneers of stencil and Street Art. For the critic Jean-Luc Chalumeau he is "a fundamental figure of punk culture in contemporary French art". But Kriki also belongs to this generational sensibility of the Free Figuration movement, which he contributes to his revitalization. His rich and constantly evolving work reveals worlds constructed by multiple cultural references made from the sedimentation of affects that punctuate his life as an artist.
Description
The work
« Kriki has participated to the foundations and hatching of what we now name street art. Immersed in alterna- tive punk culture, his youth and avant-garde will un- deniably place him at the head of the emerging artists to be followed both by galleries and the art market.»
Jean-luc Chalumeau, 2007.
Starting in 1985, Kriki invents a character, the Fuzz, half robot and half polymorph fetish, whose name is a reference to a title of the Cramps and an effects pedal used by punk groups to saturate sound. Omnipresent figure in his work he has become a real trademark. So much so that the Museum of Modern art of Paris made an edition it. This interest for the Fuzz, now iconic, was also relayed by Louis Vuitton whose patronage enabled the making of an important project that was exhibited at the Kamel Mennour gallery in 2000.
After many metamorphoses the Fuzz continues to appear in the paintings of the artist under the shape of a virus contaminating history of art. As he comes into the Art For All collection, Green Fuzz finds today his way back to the Loft Gallery, first gallery to have exhibited the artist, and to have put up a memorable solo show at the Fiac in 1987, when he was only 23, and then collaborate on different of his editions during the 90's.
__
Edition ART FOR ALL by Galerie Loft
1994 – 2021
Painted cast metal
H.16 x L.13 x D.3 cm
2160 grams
Signed on the side with the artist's monogram
Numbered in 300 copies
Dimensions of the box: H. 20 x W. 18 x D. 6 cm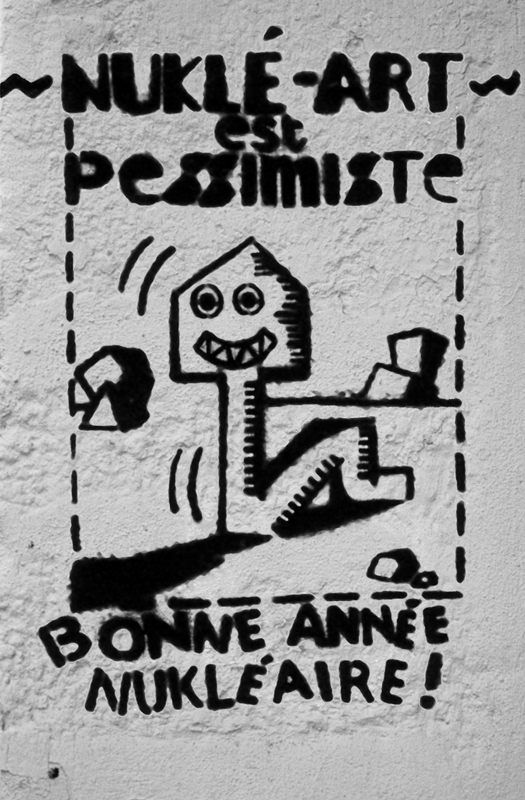 Additional information
| | |
| --- | --- |
| Weight | 2160 g |
| Dimensions | 16 × 13 × 3 cm |
| Year | 1994 – Ed. 2021 |
| Material | Cast iron |
| Signature | Signed with the artist's monogram |
| Tirages | Edition of 300 |